Omnisurface Stars Archive
This site is an archive of datasets that were a part of the Omnisurface Stars blog that was active from 2009-2010.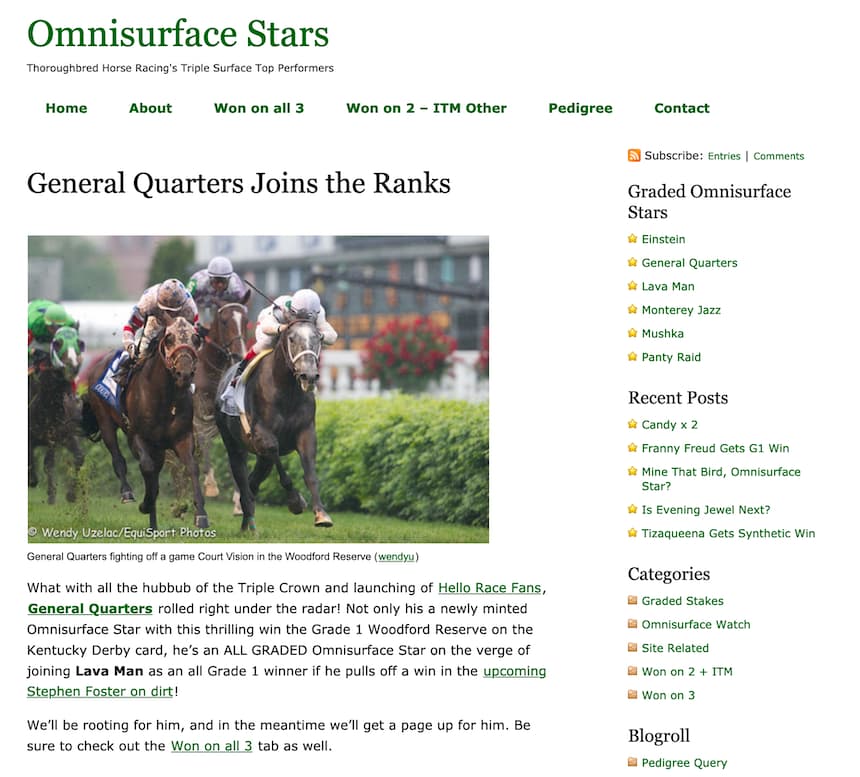 The data was manually compiled as a labor of love among for a group of racing enthusiasts and is by no means a complete representation of horses that meet the "Omnisurface Star" criteria.
The term "Omnisurface Star" was coined to represent a horse that had won on all three Thoroughbred racing surfaces: dirt, synthetic and turf. American racing has moved away from racing on synthetic surfaces over the last decade. See the About page for more information on this project, the rise and demise of synthetic surfaces in American horse racing and a list of people involved with this project.